Promotions

The Remarks in relation to BOC Express Cash Instalment Loan and BOC Express Cash Instalment Loan Balance Transfer ("Personal Loan services") have been amended, please click here for details.
For the "Key Facts Statement (KFS) for Instalment Loan", please click here.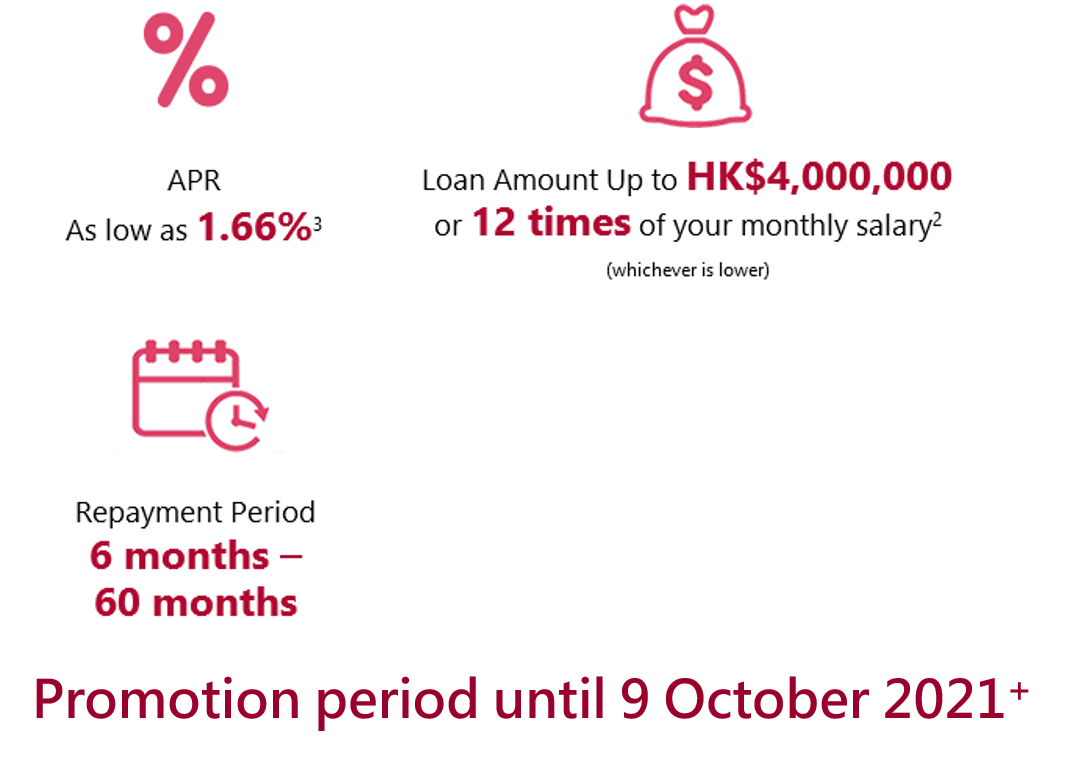 A new online & mobile banking loan experience.

Apply Now

!
Any BOCHK branches
Application Hotline +852 2108 3688 (From 9:00 a.m. to 9:00 p.m. between Mondays and Fridays, from 9:00 a.m. to 6:00 p.m. on Saturdays, excluding public holidays)

Download BOCHK Mobile Application now
The above offers subject to the relevant terms and conditions.
Reminder︰To borrow or not to borrow?Borrow only if you can repay!

Terms and Conditions and Remarks of BOC "Express Cash" Instalment Loan/ Balance Transfer

Terms and Conditions and Remarks of BOC "Express Cash" Instalment Loan/ Balance Transfer (applicable to the loan starting with Loan Number 0238)
Notification of Amendment on Terms and Conditions and Remarks of BOC "Express Cash" Instalment Loan/ Balance Transfer (applicable to the loan starting with Loan Number 0238)