Open a "Business Integrated Account" now
"Business Integrated Account" of Bank of China (Hong Kong) Limited brings comprehensive business advantages to unleash the potential of your business.
*From now until 31 March 2021, enjoy 20% discount on account application fee via online application; and up to HK$7,200 welcome offer upon successful application.
Apply online now for a business account to enjoy an array of our business banking services, including iGTB NET, the new Corporate Internet Banking, iGTB MOBILE, the new Corporate Mobile Banking.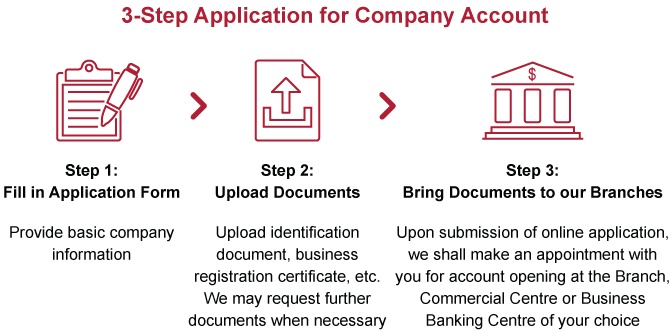 Remarks:
Opening a business account for sole proprietorship, partnership, and single-layer limited companies with share capital that are registered in Hong Kong can be completed earliest in 5 working days counting from making an appointment, submission of the required documents and company search fees.
Since company search for companies with other structure takes time, branches will contact customer for signing account opening documents upon receipt of company search report.
*Terms and Conditions apply
You can click on the appropriate link below to view information and the required documents for opening an account.