iRefund Hospital Cash Plan
Life Insurance
BOC Group Life Assurance Company Limited
From now on (Limited Offer), enter Promo Code "iRD2" to enjoy 25% first year premium discount!
10 years' protection plus guaranteed refund of 101% of Total Premiums Paid1 upon policy maturity,

even if claims have been made

Choice of

3 Daily Hospital Cash Benefit levels

Daily Hospital Cash Benefit coverage of up to 1,000 days

for each Disability
24-hour Worldwide Emergency Assistance Services
Daily premium from HKD172 only

Apply via mobile

with no medical examination, as fast as

3 minutes to complete

Online claims submission available
Please refer to the product leaflet and policy provisions for details.
Limited Offer
Promotion Period: From now on (Limited Offer)
Promo Code: iRD2
To enjoy 25% first year premium discount, apply for this Plan by entering the Promo Code mentioned above now! Premium discount offer is subject to terms and conditions. Please refer to product leaflet for details.
Premium Refund
| | |
| --- | --- |
| End of Policy Year | Percentage of Total Premiums Paid1 |
| 5 | 10% |
| 6 | 30% |
| 7 | 50% |
| 8 | 70% |
| 9 | 90% |
| 10 (At policy maturity) | 101% |
Note: Premium refund amount will be calculated based on premium paid after premium discount (if any).
Basic Eligibility Requirement
Issue Age

Age 18-55

Basic Requirement

Holders of BOCHK Mobile Banking account and Hong Kong Permanent Identity Card and the Insured must be the Policy Owner*

Daily Hospital Cash Benefit (HKD)

Plan 1

Plan 2

Plan 3

600

900

1,200

Maximum Number of Days of Hospital Confinement Coverage

1,000 days (30 days for Hospital Confinement outside Hong Kong) (per Disability)

Death Benefit

100% of Total Premiums Paid1

Premium Payment Period

10 years

Benefit Term

10 years

Policy Currency

HKD

Premium Payment Mode

Monthly

Payment method

Direct Payment from BOCHK Mobile Banking account
* The Plan is only available for application in Hong Kong.
Enrol Now
Login BOCHK Mobile Banking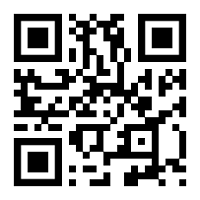 Remarks
Total premiums paid amount will be calculated based on premiums paid after premium discount (if any).
The premium amount is calculated by assuming that the Insured's age is between 18 and 25 when enrolling in a policy under Plan 1 with monthly payment.
The premium payable of the Plan is calculated based on protection amount and issue age and is not guaranteed. BOC Life reserves the right to review and adjust the premium payable at any time. Factors leading to such adjustment include but not limited to emergence of difference between actual experience and current expectation.
Note
The Policy Owner is subject to the credit risk of BOC Life. If the Policy Owner discontinues and / or surrenders the insurance plan in the early policy years, the amount of the benefit he / she will get back may be considerably less than the amount of the premium he / she has paid.
Important Notes
The Plan is underwritten by BOC Life. Bank of China (Hong Kong) Limited ("BOCHK") is the major insurance agency appointed by BOC Life.
BOC Life is authorised and regulated by Insurance Authority to carry on long term business in the Hong Kong Special Administrative Region of the People's Republic of China ("Hong Kong").
BOCHK is granted an insurance agency licence under the Insurance Ordinance (Cap. 41 of the Laws of Hong Kong) by Insurance Authority in Hong Kong. (insurance agency licence no. FA2855)
BOC Life reserves the right to decide at its sole discretion to accept or decline any application for the Plan according to the information provided by the proposed Insured and the applicant at the time of application.
The Plan is subject to the formal policy documents and provisions issued by BOC Life. Please refer to the relevant policy documents and provisions for details of the Insured items and coverage, provisions and exclusions.
BOCHK is the appointed insurance agency of BOC Life for distribution of life insurance products. The life insurance product is a product of BOC Life but not BOCHK.
In respect of an eligible dispute (as defined in the Terms of Reference for the Financial Dispute Resolution Centre in relation to the Financial Dispute Resolution Scheme) arising between BOCHK and the customer out of the selling process or processing of the related transaction, BOCHK is required to enter into a Financial Dispute Resolution Scheme process with the customer; however any dispute over the contractual terms of the insurance product should be resolved between directly BOC Life and the customer.
BOC Life reserves the right to amend, suspend or terminate the Plan at any time and to amend the relevant terms and conditions. In case of dispute(s), the decision of BOC Life shall be final.
Customers are responsible for the relevant data charges incurred by using and/or downloading BOCHK Mobile Banking.
Please download mobile applications from official application stores or BOCHK website or scan the above QR code, and ensure the search wording is correct.
By using BOCHK Mobile Banking, the viewer agrees to be bound by the content of the disclaimer and policy as it may be amended by BOCHK from time to time and posted on BOCHK Mobile Banking.
Should there be any discrepancy between the Chinese and English versions of this promotion material, the English version shall prevail.
Important Notice:
You have an option to purchase the Plan as a standalone hospital cash insurance plan instead of bundling with other type(s) of insurance product.
The product information does not contain the full terms of the policy and the full terms can be found in the policy documents.
This promotion material is for reference only and is intended to be distributed in Hong Kong only. It shall not be construed as an offer to sell or a solicitation of an offer or recommendation to purchase or sale or provision of any products of BOC Life outside Hong Kong. Please refer to the policy documents and provisions issued by BOC Life for details (including but not limited to the insured items and coverage, detailed terms, key risks, conditions, exclusions, policy costs and fees) of the Plan. For enquiry about technical support for online application, please contact BOCHK Customer Service Hotline (852) 3669 3003. For enquiry about product and post-sales service, please contact BOC Life Customer Service Hotline (852) 2860 0688.