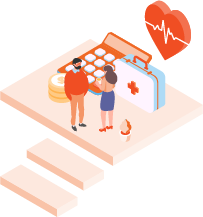 What kinds of protection do I need?
Many customers have the following questions in mind:
What is your life goal?
Life is full of hope. No matter what stage you are at in your life journey, you have different goals and bear different responsibilities.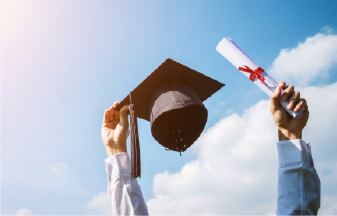 Children graduating from university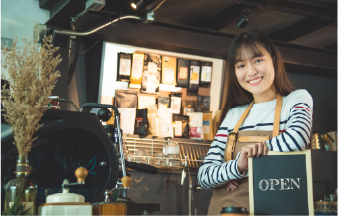 Starting a new business
Are you confident that you and your family are well-prepared to embrace every opportunity in life? Or are you envisioning how you can provide a higher quality of life for you and your family?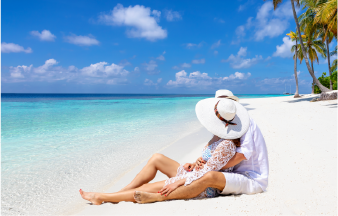 Achieving financial independence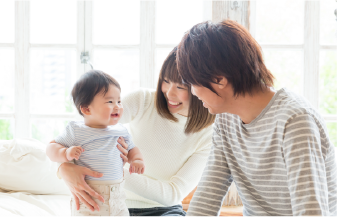 Healthy and cheerful family all the time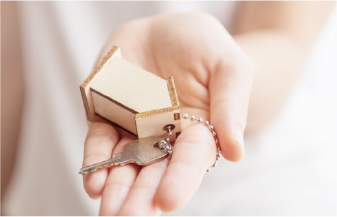 Owning a dream home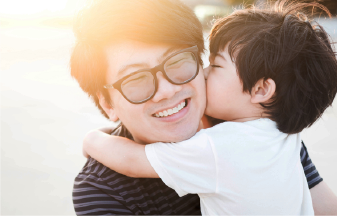 Family heritage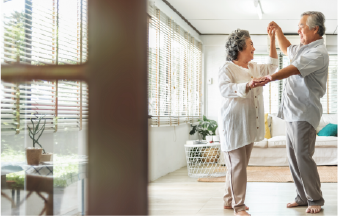 Enjoying retirement life
Protection needed at different stages of life
Each stage of life has different financial protection needs. You can choose the appropriate financial plan according to your personal and family situation. Insurance service is a customised financial product that is best suited for your choice.
Financial Needs Analysis
BOCHK provides you with professional financial planning services. By conducting "Financial Needs Analysis", it helps to identify your goals objectively, to implement and formulate strategies in advance and to perform regular review, provides you with a comprehensive financial planning and protection blueprint.
Please visit any branch of BOCHK to conduct a "Financial Needs Analysis" and build a fruitful future.
Important Notes:
The Plan is underwritten by BOC Life. Bank of China (Hong Kong) Limited ("BOCHK") is the major insurance agency appointed by BOC Life.
BOC Life is authorised and regulated by the Insurance Authority to carry on long term insurance business in the Hong Kong Special Administrative Region of the People's Republic of China.
BOCHK is granted an insurance agency licence under the Insurance Ordinance (Cap. 41 of the Laws of Hong Kong) by Insurance Authority in Hong Kong SAR. (insurance agency licence no. FA2855)
BOC Life reserves the right to decide at its sole discretion to accept or decline any application for the Plan according to the information provided by the proposed Insured and the applicant at the time of application.
The Plan is subject to the formal policy documents and provisions issued by BOC Life. Please refer to the relevant policy documents and provisions for details of the Insured items and coverage, provisions and exclusions.
BOCHK is the appointed insurance agency of the insurance company for distribution of life insurance products. The life insurance product is a product of the insurance company but not BOCHK.
In respect of an eligible dispute (as defined in the Terms of Reference for the Financial Dispute Resolution Centre in relation to the Financial Dispute Resolution Scheme) arising between BOCHK and the customer out of the selling process or processing of the related transaction, BOCHK is required to enter into a Financial Dispute Resolution Scheme process with the customer; however any dispute over the contractual terms of the insurance product should be resolved between directly the insurance company and the customer.
This promotion material is for reference only and is intended to be distributed in Hong Kong only. It shall not be construed as an offer to sell or a solicitation of an offer or recommendation to purchase or sale or provision of any products of BOC Life outside Hong Kong. Please refer to the policy documents and provisions issued by BOC Life for details (including detailed terms, conditions, exclusions, policy costs and fees) of the Plan. For enquiry, please contact the branch staff of the major insurance agencies.