Security Information
This webpage sets out the security information of the electronic banking ("e-banking") services offered by Bank of China (Hong Kong) Limited ("BOCHK") and BOC Credit Card (International) Limited ("BOC Credit Card")(each named as "the Company", "we"). E-banking services refers to banking services delivered over the internet, wireless network, ATMs, telephone network or other electronic network, terminals or devices, including but not limited to the Company's Internet Banking, Mobile Banking, Mobile Application (Mobile App), WeChat official account, Phone Banking, Automated Banking and online services of BOC Credit Card.
Latest / Important Security Information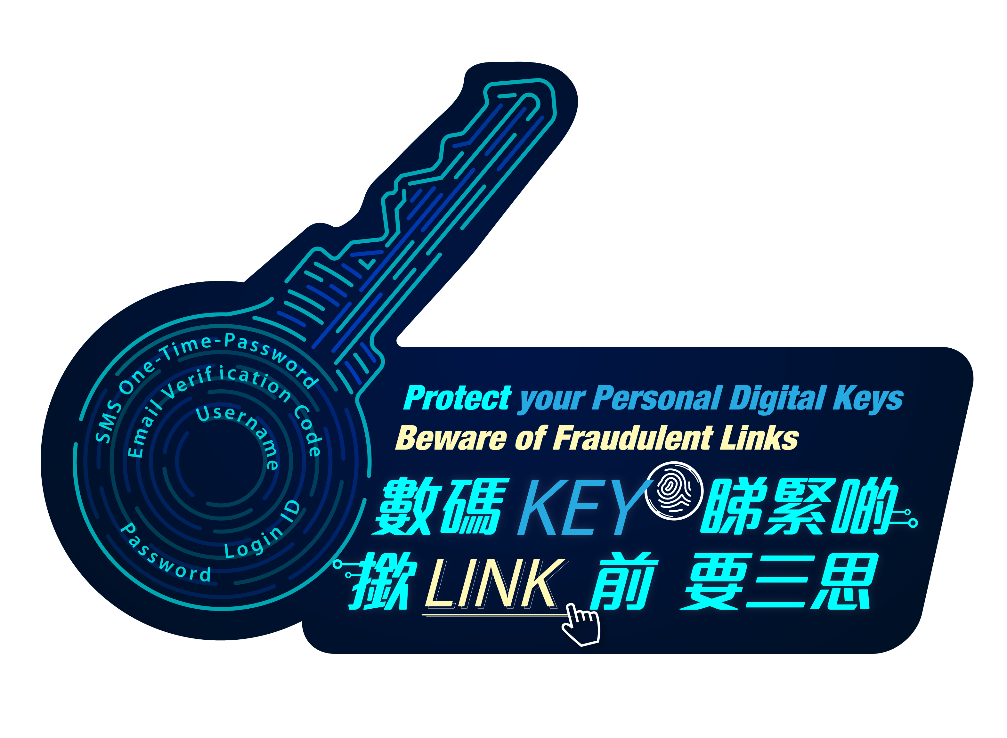 Protect your Personal Digital Keys. Beware of Fraudulent Links!
Internet banking account login and personal information in the digital world are as important as the keys to your home, and should be properly safeguarded.
Before inputting OTP as the transaction authorization for any online transaction (including credit card transaction), you should verify the details of transaction request carefully, such as merchant name, transaction type, amount and currency, in order to confirm these are actually referring to the intended transaction. If you have any enquiry, please contact us immediately.
We will never ask for any sensitive personal information such as bank account details, login passwords, one-time passwords and credit card number through phone calls, emails or SMS messages. Please contact us immediately if you receive such request.
To safeguard your online banking security, you should access Internet Banking through the Company's official website. Please do not log in Internet Banking through hyperlinks in any email, SMS, QR code, search engine, social networking platform or any third-party website or mobile app not authorised by us. For enquiry, please contact us immediately.
Before making payment by Mobile Phone No., E-mail Address, Faster Payment Identifier (FPS ID) or QR code, you should verify the details of payment request carefully, including the payee name. If you have any doubt, please confirm with the payee in advance.
You should ensure that your devices for accessing e-banking services do not being infected by virus or unauthorised accessed by malicious, corruptive or destructive program, for the retrieval, use and change of the password, Biometric Authentication (e.g. fingerprint, Face ID) or personal information.
Please be reminded to stay vigilant to anything abnormal when logging in Internet Banking. In case of doubt, do not follow the instructions of the suspicious web page or input any data. You are advised to close the window and contact us immediately.
You should notify us for any change of your mobile phone number or email address without delay. You are requested to remain responsible for any unauthorised use of the e-banking services by others before we receive your notification.
You should be aware of the obligations in relation to security for e-banking services and following the relevant security measures specified from time to time by us for the protection of customers. You may bear the risk of suffering or incurring any loss if not taking the security measures that we recommend.