Harness the power of
business hub
Explore infinite business opportunities
All-in-one Business Platform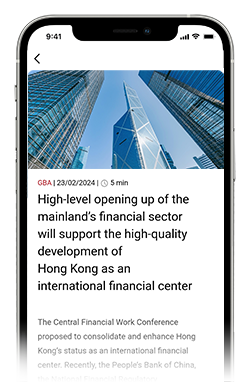 Latest News
Discover the latest trends and insights with eight hot topics including the opportunities in the Greater Bay Area, tips on digital marketing and information for start-up. Customers can keep up with in-depth analysis and insights, thus to grasp business opportunity.
Exclusive Offers
Enjoy exclusive offers, practical business supports and commercial privileges for SMEs to meet their needs and to explore the network.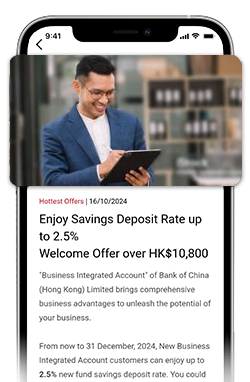 BOC Connect Live
Invite star guests to open live broadcast to discuss various business issues, market analysis and trends, so that user can keep up with market information and empower business success at any time.
Corporate Mobile Banking Services
BOC Connect securely connects with various online corporate banking services, including online account opening, online loan application, thus catering every aspect of your business needs.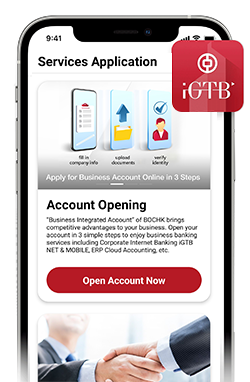 Download the App now
Register as a Member
Explore Infinite business opportunities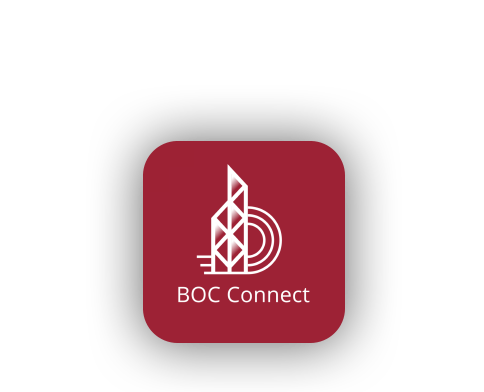 (*Unregistered users can still browse to a limited extent)