Bank at Your Fingertips
i-Free Banking Service offers comprehensive electronic service channels and enhances your banking experience with advanced technologies.
Internet Banking
Internet Banking provides you a comprehensive range of financial and investment services to manage your finances anytime!
1) Clear display of account details allows you to manage accounts easily
Check assets distribution any time

Lots of stocks investment options for you to balance risks and returns

Check Funds account summary, transactions and dividend records easily

Allows you to manage savings at one-stop, which includes endowment plan details, MPF account balance and latest contribution record

Check your Credit Card transaction record easily and can redeem gifts by bonus points
2) Choose e-statement for quickness, convenience and safety
Quickness: save delivery time
Convenience: Download up to last 7 years* data to your computer anytime for your easy checking
Safety: Do not need to dispose paper information and worry the corresponding leakage of privacy
Accounts summary at a glance with just a few clicks
1) Login Internet Banking, select "e-Statement Maintenance" under "e-Statement"
2) A) Select Customers Name > B) Select the account for e-Statement
> C) Press "Next" and finish
Update email address and mobile number to receive free transactions alerts through SMS or email.
1) Login Internet Banking, select "Change Personal Information" under "Setting"
2) Update personal information with two-factor authentication
Other Internet Banking Tips
Conduct designated banking services to enjoy exclusive services offers. Please click here for details
Mobile Banking
New BOCHK Mobile Banking understands you better with its chic design and easy-to-use features.

For details
Please download mobile applications from official application stores or BOCHK website, and ensure the search wording is correct. iPhone or iPad users may download BOCHK Mobile Applications via App Store; Android users may download BOCHK Mobile Applications via Google Play, and Huawei AppGallery or BOCHK website.
e-Alerts
Provides email address and mobile phone number now so as to set the e-Alerts receiving channels via Internet Banking to ensure you will not miss any important information.
e-Alerts that you could choose include:
Payroll Service Notification
e-Bill Issue Notification and Payment Due Reminder
Time Deposit Maturity
Scheduled Electronic Transfer
Login Internet Banking to register:
Choose "Assistant">"e-Alert"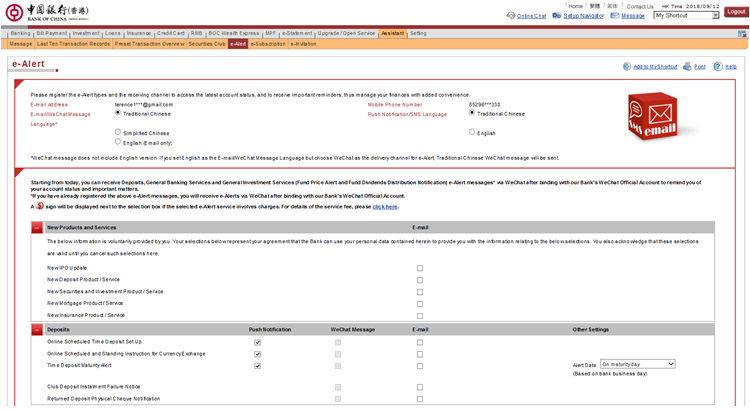 Choose your preferred e-Alert types and receiving channels (Mobile Banking Push Notification / WeChat Message / email / SMS)
BOCHK WeChat Official Account
BOCHK WeChat Official Account let you grasp the latest market and offer information anytime and anywhere. Follow and Bind now by scanning the following QR code or search BOCHK in WeChat!
Step 1
Download the WeChat app and scan the below QR code or search 「中銀香港」or BOCHK_Banking

Step 2
Click "Follow"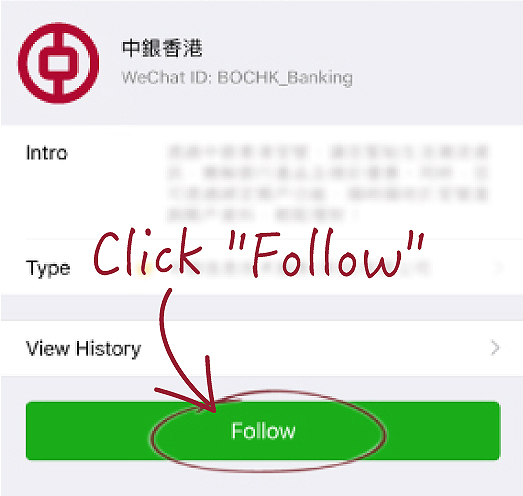 Step 3
Select "My Account (我的賬戶)" ► "Binding Account" (我的綁定), and enter the required information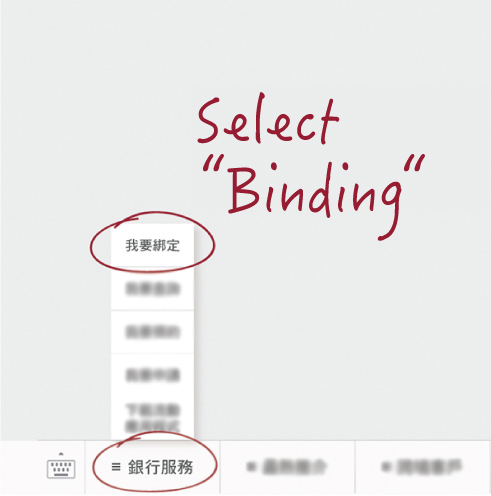 Latest Technology
Finger Vein Authentication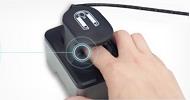 BOCHK firstly launched Finger Vein Authentication which allows you conduct transactions at branch counters or ATMs without using signature or password for authentication.

First to use finger vein as identification technology for authentication in Hong Kong

Register once only and can be used at all branches and designated ATMs, allows you to experience ATM cash withdrawal service without using password

Transaction time is 1x faster which is time-saving and convenient
*only applicable for designated transactions.
BOCHK iService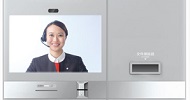 BOCHK iService, a round-the-clock video banking service that offers you real time banking transactions and product applications which fit with your daily lives.
Fulfill Your Every Needs at Different Life Stages
i-Free Banking provides you with a comprehensive range of banking products and services together with multiple service channels. It readily serves you the most suitable wealth management banking services in your different life stages. Find your exclusive wealth management solution now:
Reminder: To borrow or not to borrow? Borrow only if you can repay!
General Terms
i-Free Banking service offered by Bank of China (Hong Kong) Limited (the "Bank") is applicable to personal banking customers only.
Investment services are only applicable to customers aged 18 or above.
The above products, services and offers are subject to the relevant terms. For details, please refer to the relevant promotion materials or contact the staff of the Bank.
The Bank reserves the right to amend, suspend or terminate the above products, services and offers, and to amend the relevant terms at any time at its sole discretion without prior notice.
In case of any dispute, the decision of the Bank shall be final.
Should there be any discrepancy between the English and Chinese versions of this promotion material, the Chinese version shall prevail.
Important Notes
"Universal Smart Travel Insurance Plan" ("The Plan") is underwritten by BOCG Insurance.

Bank of China (Hong Kong) Limited ("BOCHK") is an appointed insurance agent of BOCG Insurance for distribution of the Plan. The Plan is a product of BOCG Insurance but not BOCHK.

In respect of an eligible dispute (as defined in the Terms of Reference for the Financial Dispute Resolution Centre in relation to the Financial Dispute Resolution Scheme) arising between BOCHK and the customer out of the selling process or processing of the related transaction, BOCHK is required to enter into a Financial Dispute Resolution Scheme process with the customer; however any dispute over the contractual terms of the Plan should be resolved between directly BOCG Insurance and the customer.

BOCG Insurance is authorised and regulated by the Insurance Authority to carry on general insurance business in the Hong Kong Special Administrative Region of the People's Republic of China.

BOCG Insurance reserves the right to accept or decline any application for the Plan based on the information provided by the proposed insured and/or insured person at the time of application.

The above information is for reference only and is intended to be distributed in Hong Kong only. Information contained herein is not and shall not be construed as an offer to sell or a solicitation of an offer or recommendation to purchase or sale or provision of any products of BOCG Insurance outside Hong Kong. Details of the coverage of the Plan are subject to the terms and conditions stipulated in the policy by BOCG Insurance. Please refer to the policy document for the details of the insured items and coverage, provisions and exclusions. Should there be any enquiries, please contact the staff of BOCHK.
Risk Disclosure of Investment Products or Services
Investment involves risks. Although investment may bring about profit opportunities, each type of investment product or service comes with its own risks. Due to the fluctuating nature of the markets, the prices of products may rise or fall beyond your expectations and investment funds may increase or decrease in value as a result of selling or purchasing investment products. Loss may equal or exceed the amount of the initial investment. Income yields may also fluctuate. Due to market conditions, some investments may not be readily realised. The investment decision is by yours but you should not invest in any product unless the intermediary who sells such investment product to you has explained to you that the product is suitable for you having regard to your financial situation, investment experience and investment objective. Before making any investment decision, you should assess your own financial position, investment objectives and experience, willingness and ability to bear risks, and understand the nature and risk of the relevant product. Investments involve risks, you should read carefully the relevant offering documents and risk disclosures of the relevant products for details. If in doubt, you should seek professional advice from an independent financial adviser before you trade or invest.
RMB Conversion Limitation Risk
RMB investments are subject to exchange rate fluctuations which may provide both opportunities and risks. The fluctuation in the exchange rate of RMB may result in losses in the event that the customer converts RMB into HKD or other foreign currencies.
RMB is currently not fully freely convertible. Individual customers can be offered CNH rate to conduct conversion of RMB through bank accounts and may occasionally not be able to do so fully or immediately, for which it is subject to the RMB position of the banks and their commercial decisions at that moment. Customers should consider and understand the possible impact on their liquidity of RMB funds in advance.
Risk of Foreign Currency Trading
Foreign currency investments are subject to exchange rate fluctuations which may provide both opportunities and risks. The fluctuation in the exchange rate of foreign currency may result in losses in the event that customer converts the foreign currency into Hong Kong dollar or other foreign currencies.

This webpage does not constitute any offer, solicitation, recommendation, comment or guarantee to the purchase, subscription or sale of any investment product or service.
This webpage is issued by Bank of China (Hong Kong) Limited. The contents of this webpage have not been reviewed by the Securities and Futures Commission.